It was again a disappointing turnout for the Mike I'Anson Junior Open match on what was forecast to be an overcast calm day, with a chance of light showers. To make matters worse, the reports of catches through the previous couple of weeks was not encouraging.
Connor Dixon was fishing his first match since joining the club a few weeks ago, and drew his favourite peg 16. Connor has been catching some good carp there , on a variety of methods and today concentrated on a controller float and floating dog biscuit as there were a couple of carp cruising around throughout the day. Eventually he managed to get one, and it was a beauty at 9lbs 9ozs. With a 2oz roach which he had caught on float and maggot halfway through the day he finished with 9lbs 11ozs.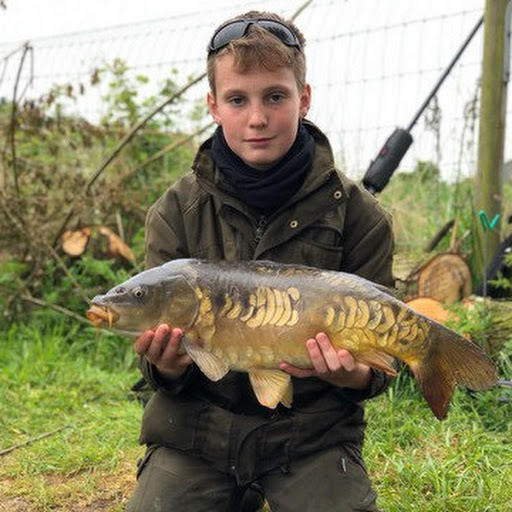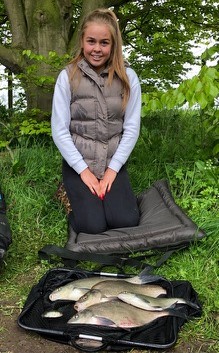 Becky Wood drew peg 9 and mainly fished a method feeder with dead maggots towards one of the beds of lillies in the middle of the lake. It was very slow gong but she did eventually mange to get a 2lbs 8ozs bream plus three smaller skimmers for 6lbs 10ozs. Within that total was also a small perch caught on pole and maggot early in the match, and at 8drms this was the joint heaviest perch of the day.
Louise Taylor didn't manage to get any small fish from peg 11, but her patience in fishing a method feeder with 2 red maggots eventually paid-off when she netted a bream of 4lbs 13ozs. This put her into 3rd place in the match, but in a very strong fist place in the competition for the Specimen Fish Shield (calculated as a percentage of the current record for each species).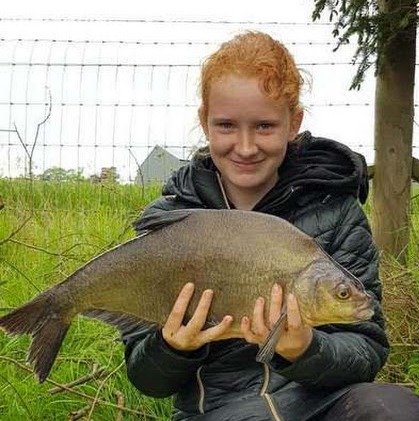 Scott Lambert was probably the unluckiest of all the competitor, losing a good carp about halfway through the match. All he managed on a short pole line was three small perch, but the biggest at 8drms tied for the heaviest perch prize.
Once again, thanks to Darlington Angling Centre and Strikemore Baits for supplying some of the prizes.